How to: Access the Debug Branch on Steam
Last modified:
---
What is the Debug Branch?
The debug branch is a special build of the game which includes additional debugging to help us identify the cause of some issues.
The debug branch should only be used for debugging purposes as the additional debugging code can cause performance issues. Please opt out of the branch when it is no longer required.
How to Access the Debug Branch
Right click war for the overworld in your library and select properties
On the betas tab click the dropdown list and select "Publicdebugbuild - Additional Debugging" (The text here may be different)
Click Local Files and select "Verify integrity of game files"
Close the window and launch the game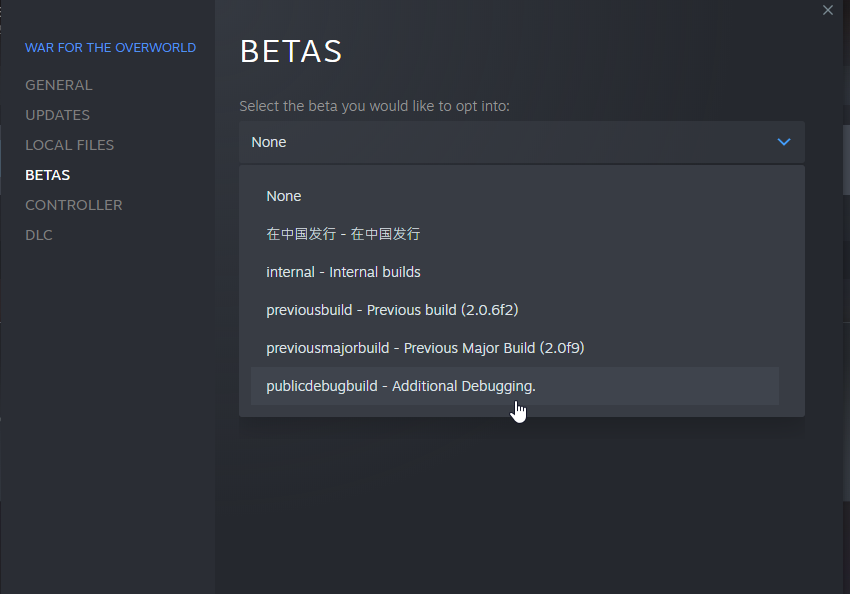 How to Access the Debug Branch
Select "None" from the Betas list as above.