Constantly there are unhappy units.
Windows 10 64 bit, 8 Gm RAM, Intel(R) Core(TM) I7-4500 CPU1.80 GHz 2.40GHz GPU: AMD Radeon R7 M265, Intel(R) HD Graphics Family. Version game 1.40f15
After patch 1.5 units got some kind of ulcer, which periodically causes pain in the abdomen. One of the theories why the creatures suddenly become unhappy.
It happens to random creature (but most others beast master, juggernaut, ogre, witch doctor and necromancer). Does not occur immediately with the start of the game, around 2 - 3 payday. If anything, these creatures become unhappy again and again, that just starts to get annoying, and unhappy become I.
Costs them 20 seconds to work, go to the flag at rally - they are unhappy.
In a screenshot. Juggernaut (Food 91% (Tavern 68%), sleep 71%), the salary received is miserable. Why? To cure their ulcers!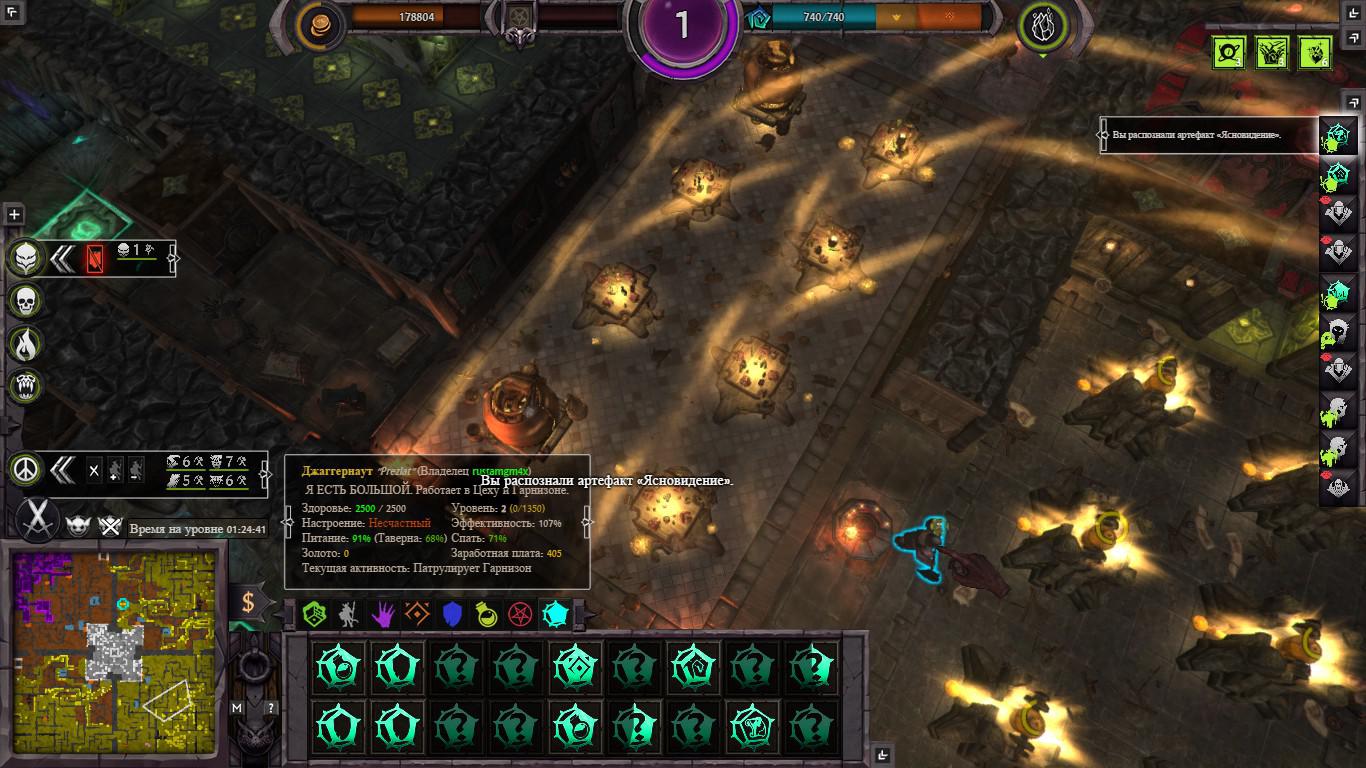 War for the Overworld Launcher Log.txt

Save labyrinth for 4_20170105024128.zip
PS what is the difference between the characteristics of "food" and "tavern"?

Game Version:
Steam Public
How would you rate the customer service you received?
Satisfaction mark by Галиев Рустем 7 years ago
Ignored the screenshots. Which shows that needs are satisfied (on the second from the screenshots, each at more than 80% 0. The salary received. But units unhappy. What % of satisfaction of needs, unit NEEDS to become unhappy? I'm sure it is significantly below 80%.
Add a comment about quality of support you received (optional):