Bug

Like noted here, i will post the bug now (or i try)
https://steamcommunity.com/app/230190/discussions/0/1643169167150982455/
First i estart the game, select Singleplayer, then "Mein Hobby Dungeon" (I have the german version).
Now i will start the first Mission (Deepwater i guess)(easy mode to make the game fast wih 150%)
No Godmode, Mutators standard (never used that, by the way)
Random Theme and workers.
(Picture 1)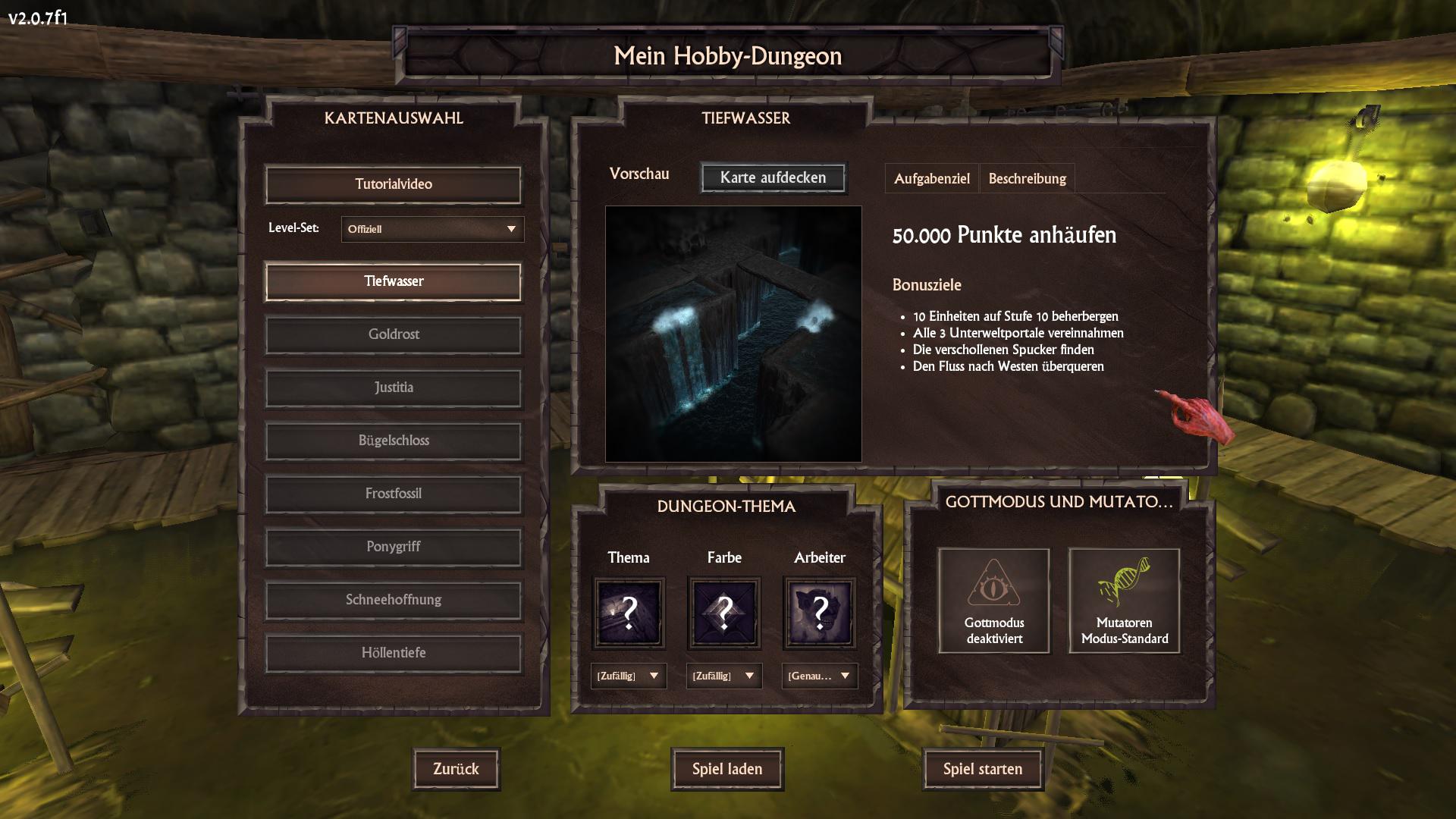 Now i finish the game easy with points
(Picture 2)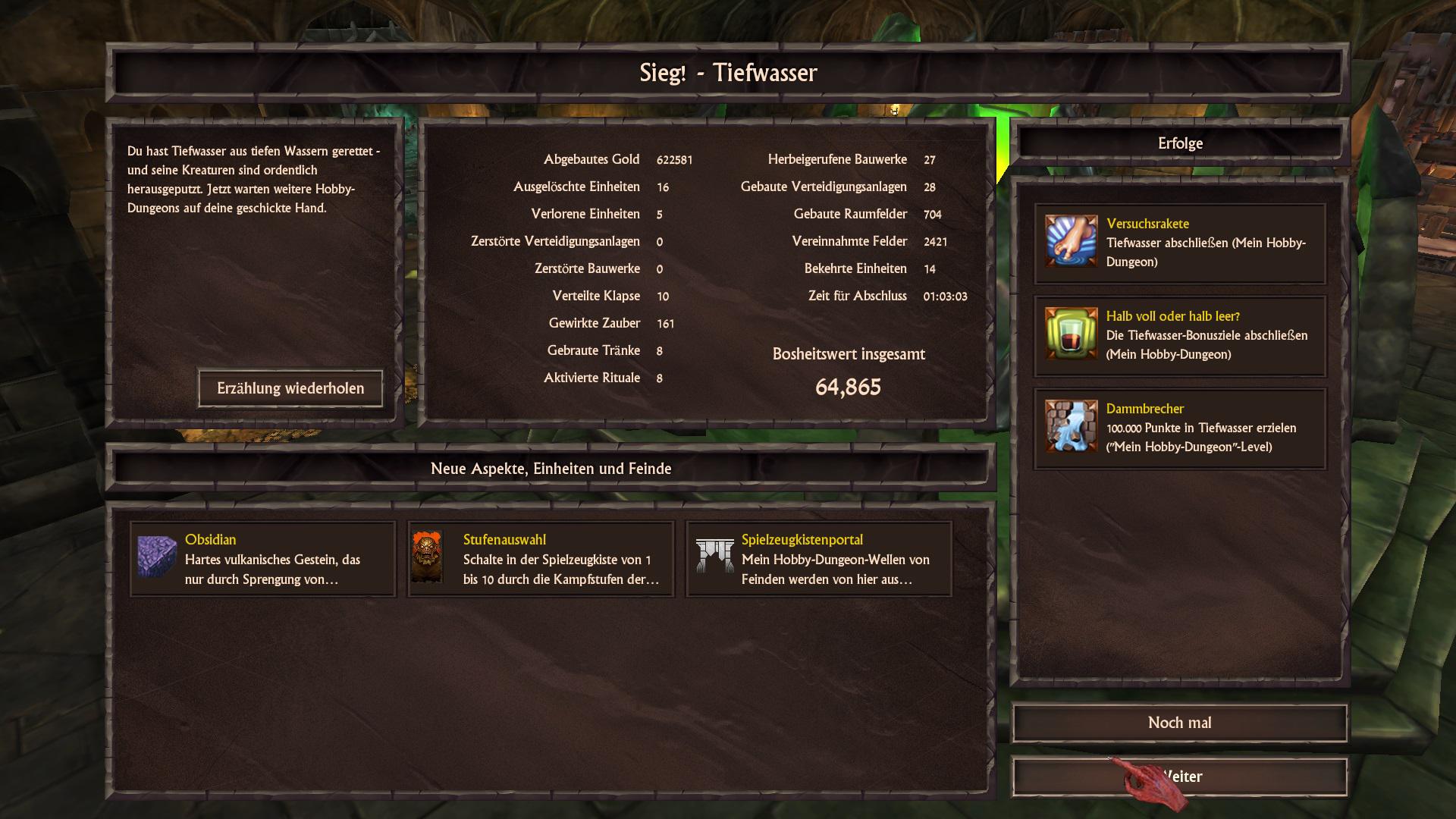 And there i "could" go to next level
(Picture 3)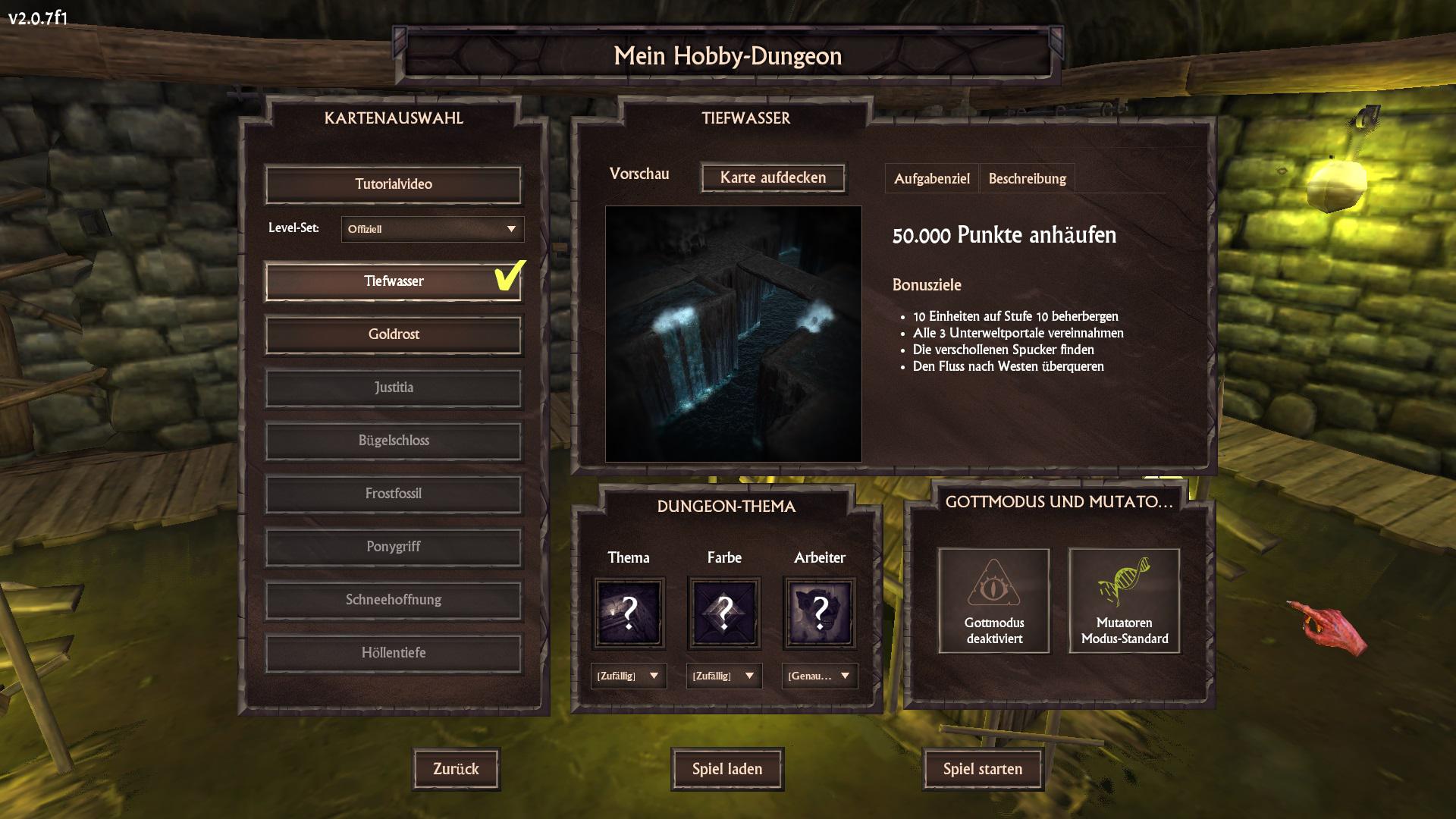 Now i close the game and start new, the progress is lost.
(Picture 4)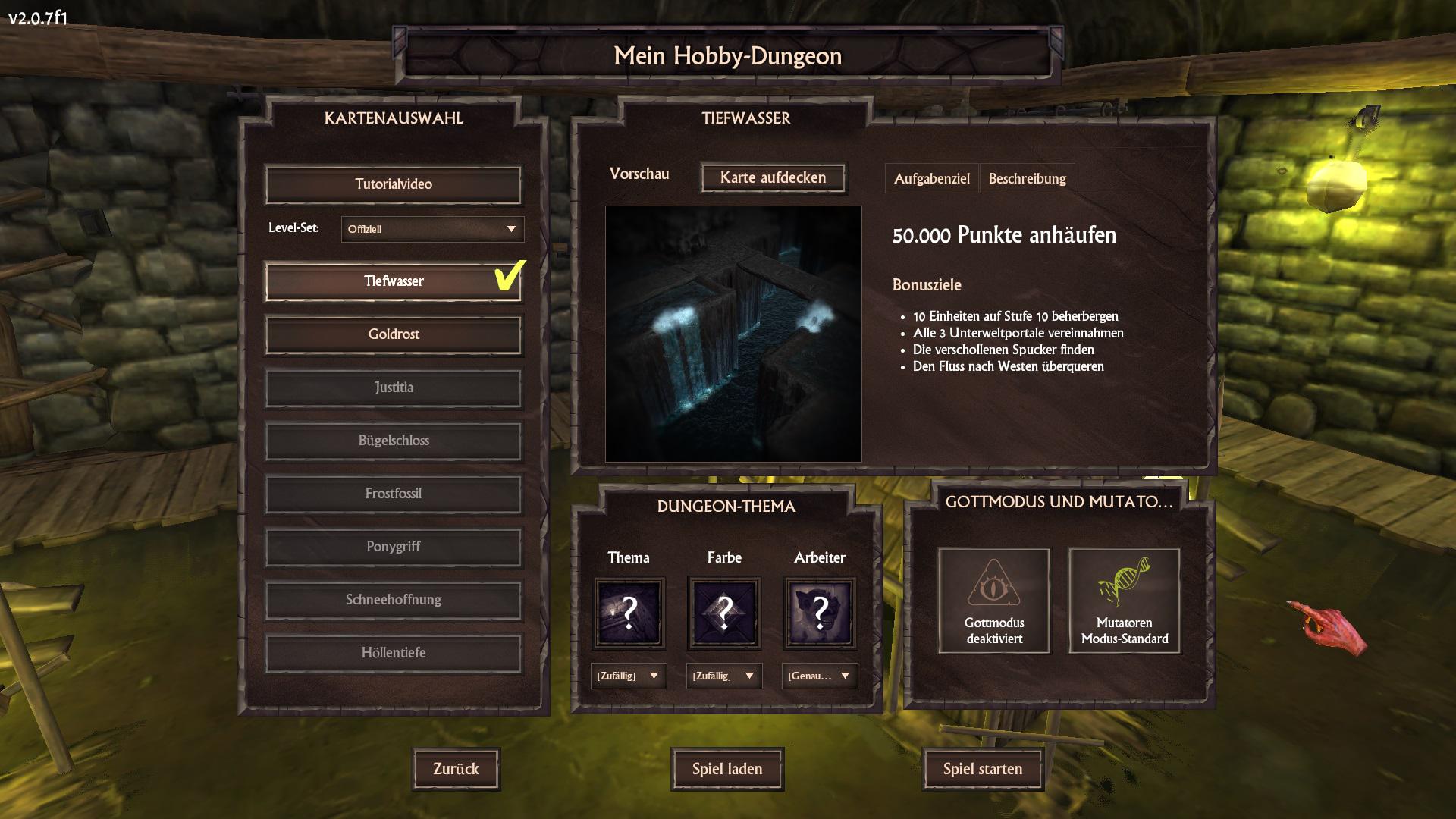 My Datas:
System: Windows 7 Ultimate 64 Bit
RAM: 16GB
CPU: i5-3570K 3,4GHz
GPU: NVidia Gforce GTX 980
Build: 2.0.7f1
Log-File: Log-File
If the Information is Neccesary, i have 2 HDD and 2 SSD in my PC.
SSD1 - System, HDD1 - Games, SSD2 -Big games (like WftO), HDD2-Backup
Any more information needed?
...DX
Game Version:
Steam Public