Multiplayer 1v1 - Client side messed up
updated

Completed - Resolved
Operating System
Windows 7 Ultimate 64-bit SP1
CPU
Intel Core i7 4800MQ @ 2.70GHz 64 °C
Haswell 22nm Technology
RAM
32.0GB Dual-Channel DDR3 @ 798MHz (11-11-11-28)
Motherboard
Alienware 041W46 (U3E1)
Graphics
Generic PnP Monitor (1920x1080@60Hz)
Intel (Dell)
3071MB NVIDIA GeForce GTX 770M (Dell) 49 °C
ForceWare version: 372.70
SLI Disabled
Storage
698GB WDC WD7500BPKX- SCSI Disk Device (RAID)
10GB INTEL SSDMCEAW0 SCSI Disk Device (RAID)
Optical Drives
HL-DT-ST DVDRWBD CA40N SCSI CdRom Device
Audio
Realtek High Definition Audio

In short, I was playing a 1v1 with Bohser and pretty much everything went wrong in the game. From gold not being mined to constructs and defences not being built. I started off the game with two cultists refusing to do anything - just standing there. Despite their apparent 'researching', I noticed no increase in my research speed. I later on tried to mine gold with annex. However, the gold never appeared. It turns out later that the gold was generated, but it was invisible. When I picked the gold up and dropped it on the same tile, I was unable to pick up the invisible gold again.

Below, I took a screenshot in which an underminer and bombards were never built. Bohser, however, reported that these were built, but they never appeared as built on my screen. Thus, I was unable to use them.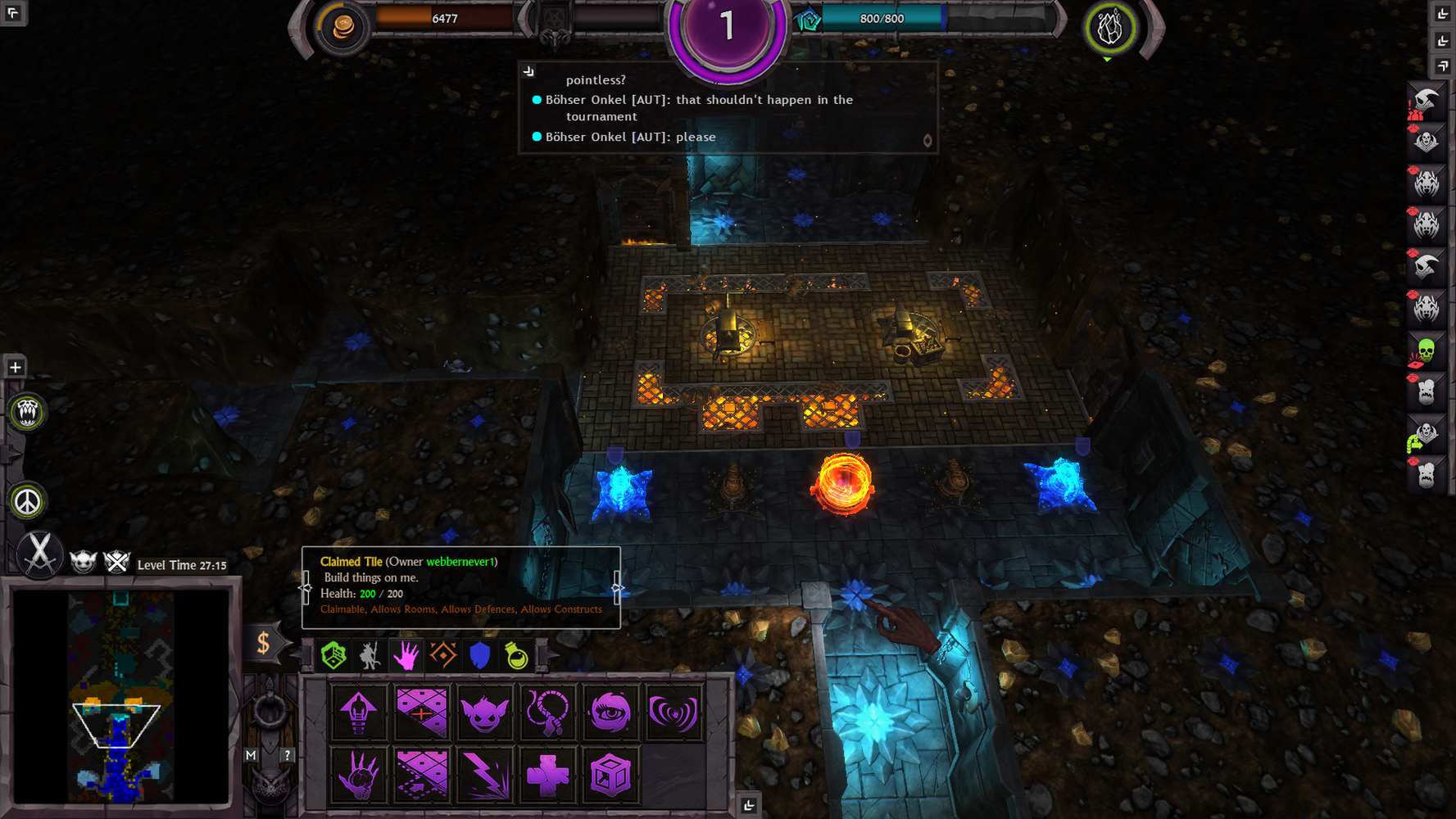 My minions in the arena, similarly, just stood there, doing absolutely nothing. The screenshot below shows this: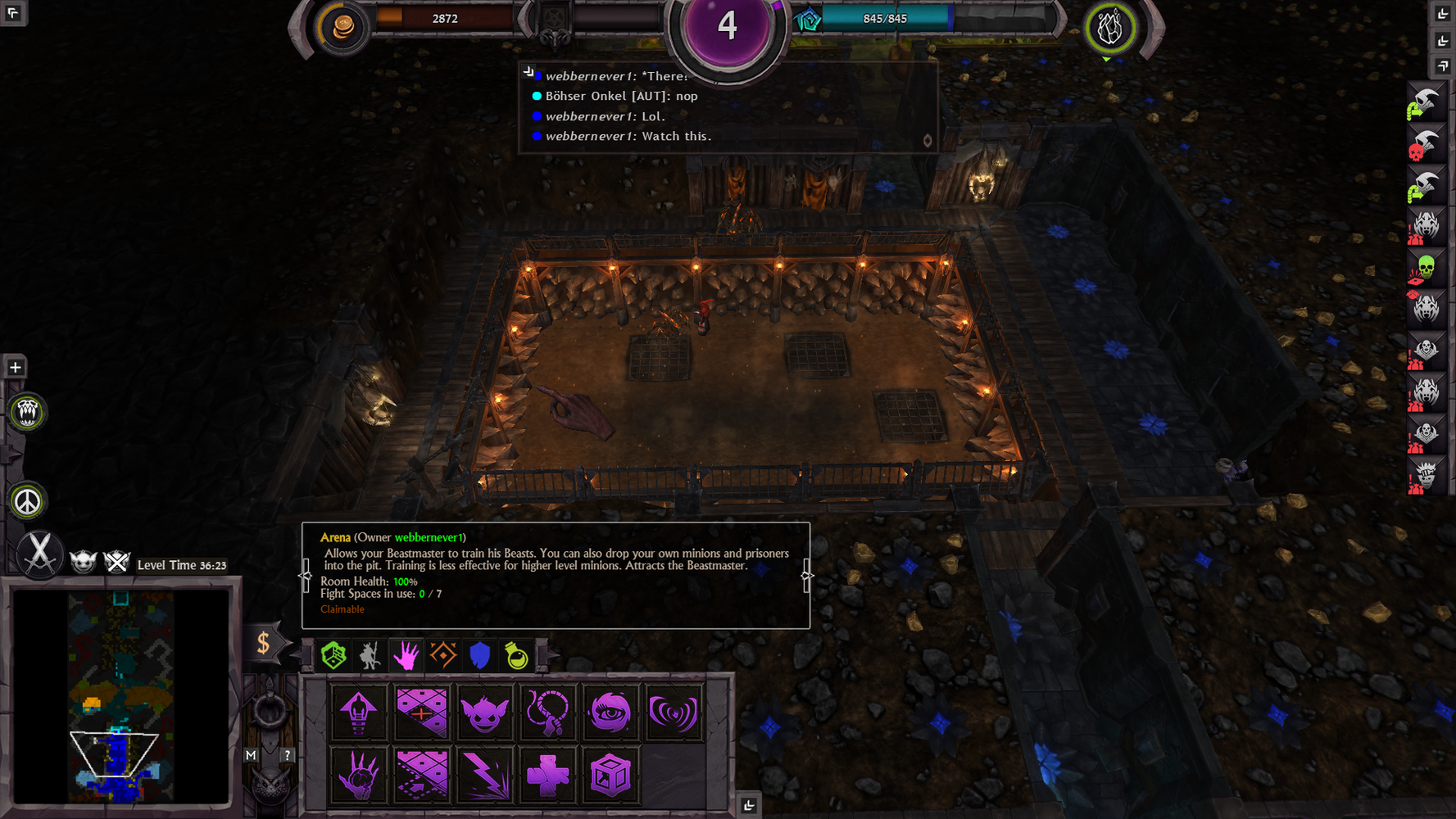 Later on, something more interesting was noticed. Apparently, an imp which I saw on my screen could not be seen on Bohser's screen. I was able to posess it though, and it triggered off Bohser's traps. Thus, for some reason, only I was able to see the imp.
Behold, the alive (on my screen) and dead (on Bohser's screen) skarg!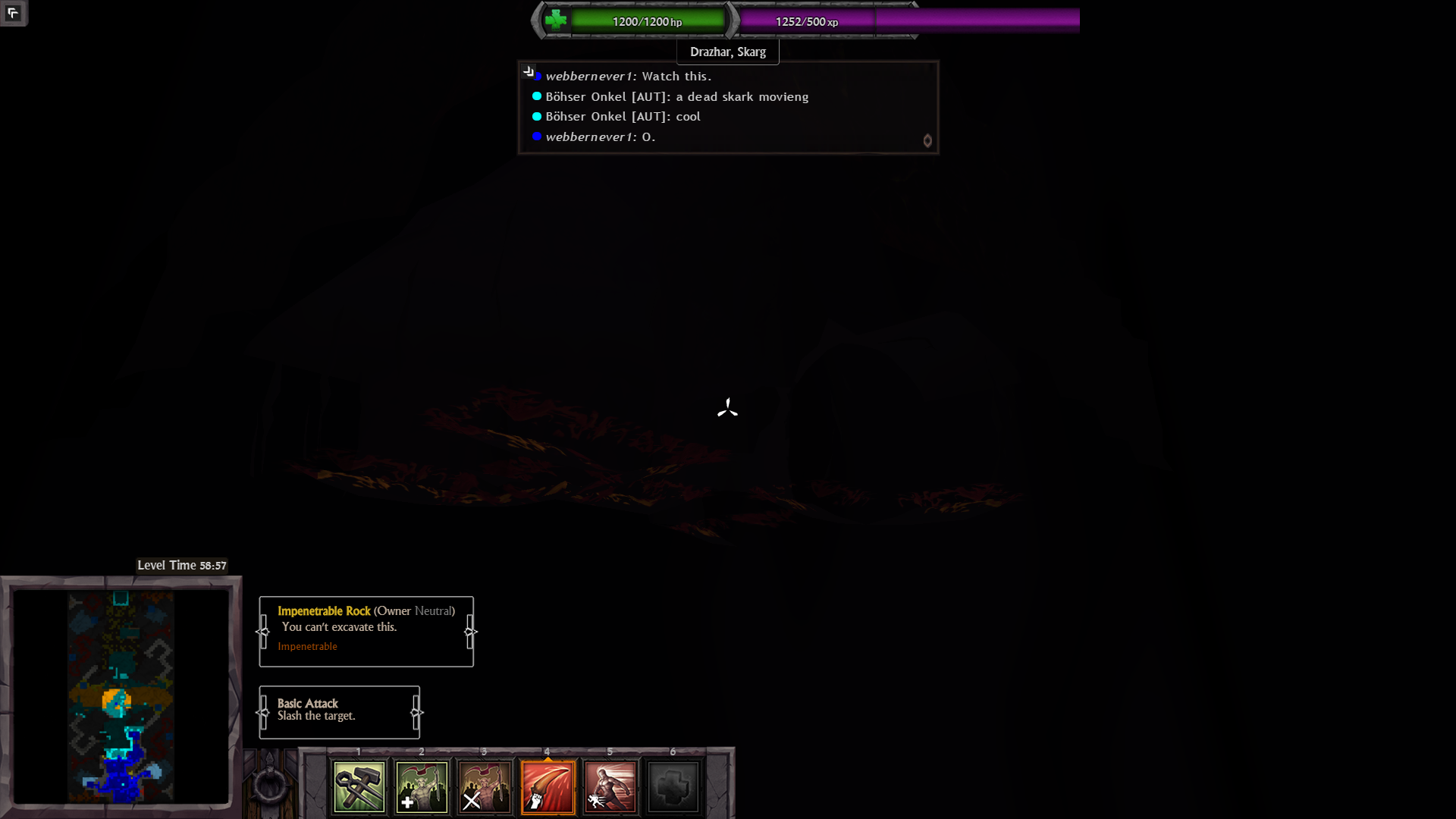 Game Version:
Steam Public
How would you rate the customer service you received?
Satisfaction mark by Webbernever1 7 years ago
Add a comment about quality of support you received (optional):