Not translated
updated

Completed - Resolved
Hello. I have a problem.

I tried to translate campaign7_obj_3_title and hud_potionpanel_brew_potion_button_name in GameText.csv.
But, these messages are displayed only in English though Language is not English.
This is the screenshot at Level 7 of campaign.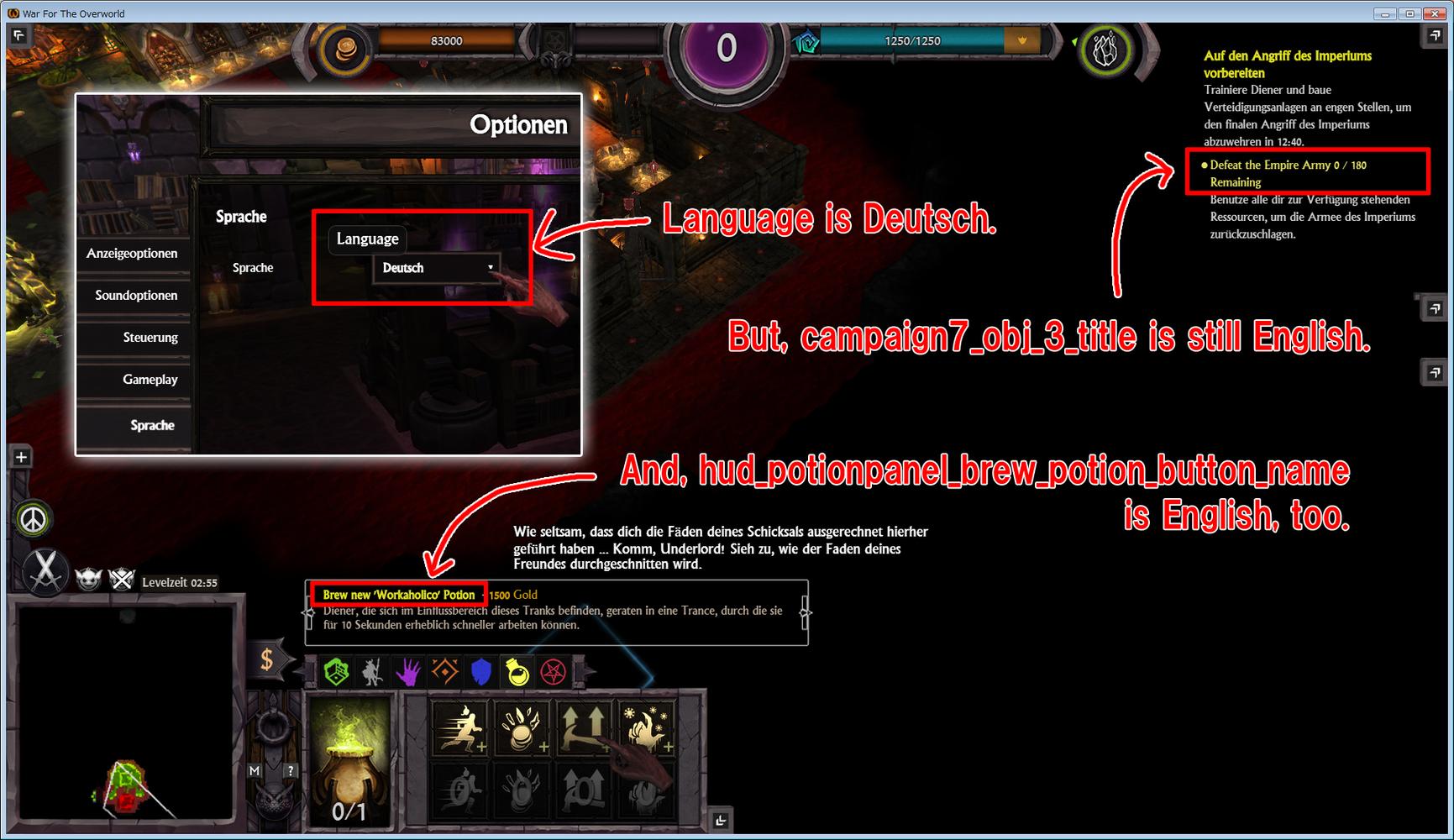 Please investigate this problem.
Thank you and best regards.
Game Version:
Steam Public
How would you rate the customer service you received?
Satisfaction mark by policeofficer110 7 years ago
Add a comment about quality of support you received (optional):