Bug

Hello, just finally bought the game. I only played it with the current patch below, so I'm unaware if this happens on other patches.
Specify your platform

Linux
Ubuntu 14.04 LTS
64bit

Ram: 3GB (or 2.9 GiB)
CPU: Intel® Core™2 Quad CPU Q9300 @ 2.50GHz × 4
GPU: Gallium 0.4 on AMD RV670 (Radeon HD 3870 512 MB)

Build: WFTO V1.3.1f5
Include as much information as possible (what map you were on, screenshots, videos, etc):
Okay, so just loading up the game, this is what I see. the stuff all rotates correctly, looks fine.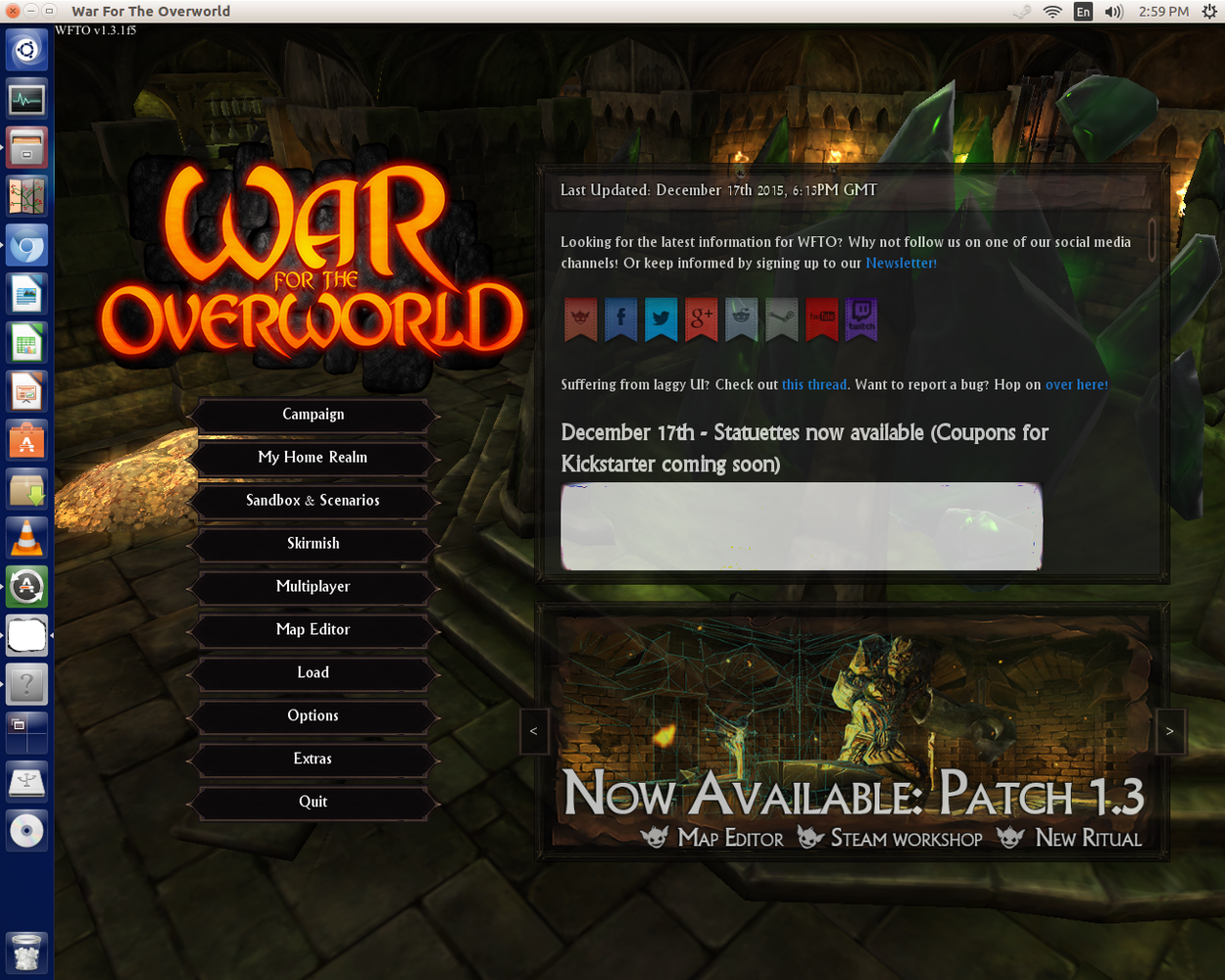 Then I started a new game and the dungeon heart is all black. After building a few rooms, I realized the main details are black too in those rooms like this next pictures.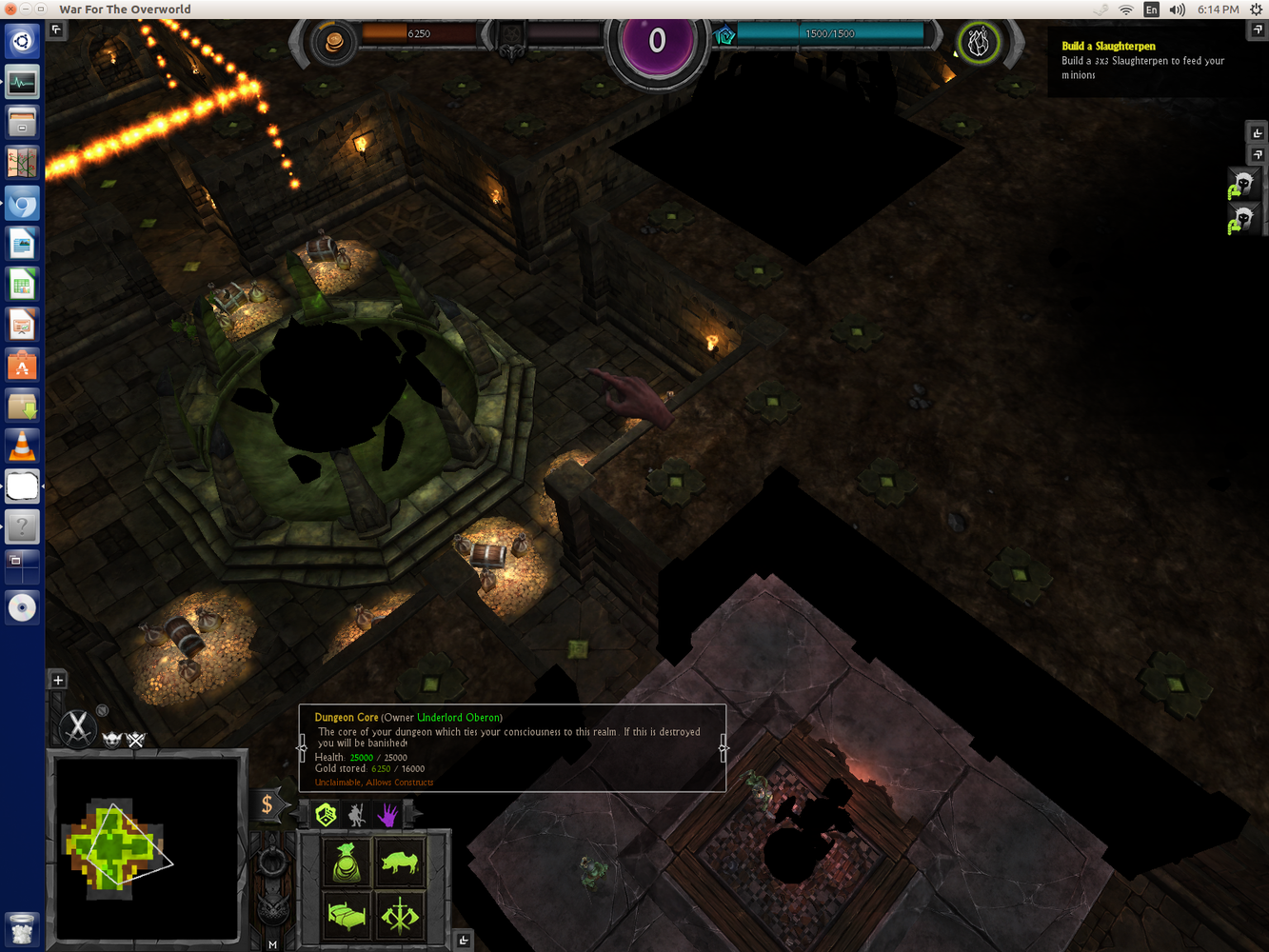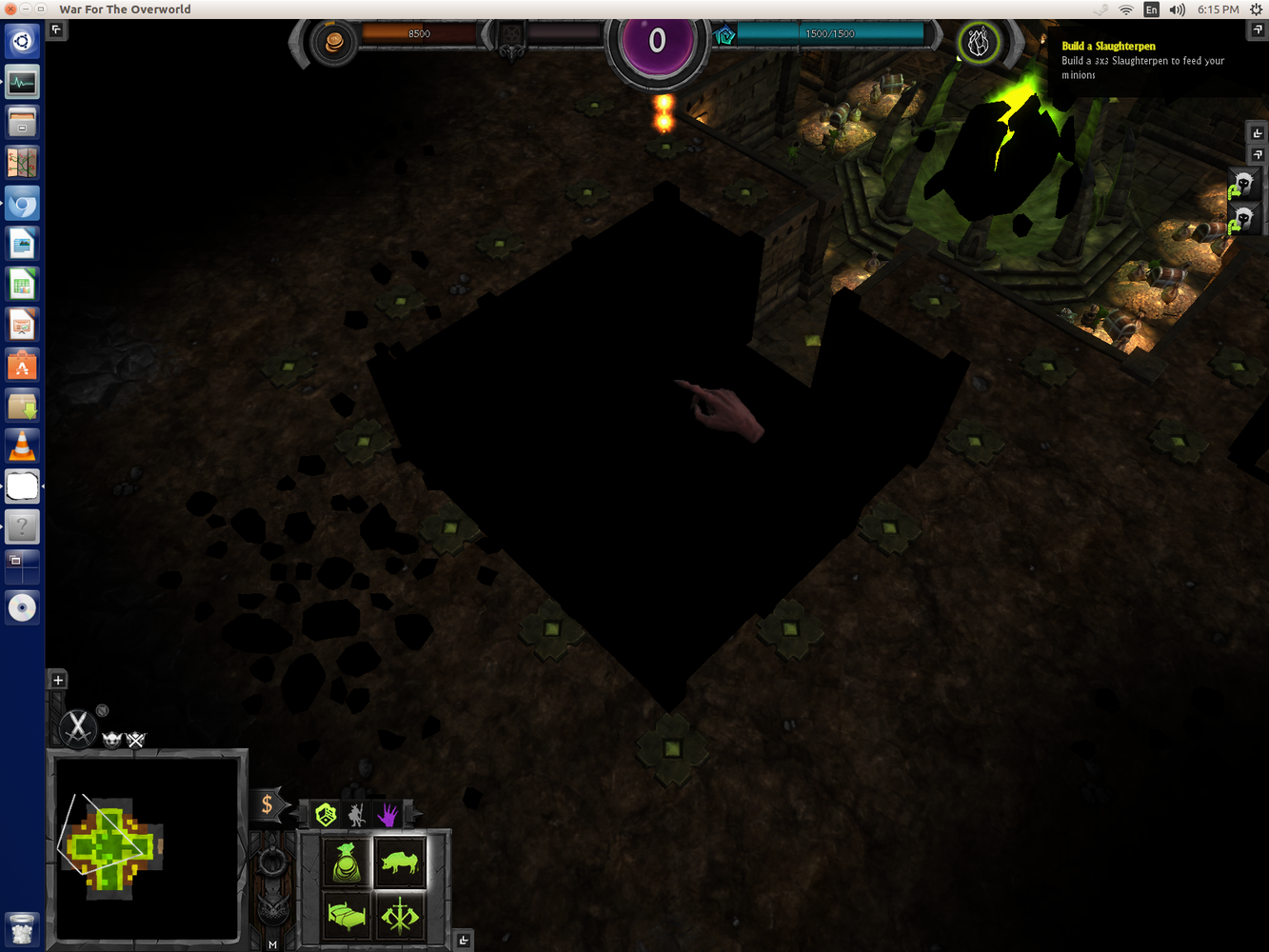 Then I beat the first level and moved on to the second level. Audio, words and music acted just fine during all of this btw. So the next level, things looked the same, no difference. And with the new built rooms, I noticed it was still an issue. But the enemy rooms were impossible to see into. I possessed some minions and found that I can't see anything standing in front of a blacked out object. And if the black object or rooms was on the opposite side of a wall, it would black out objects in front of it as well. shown in next example.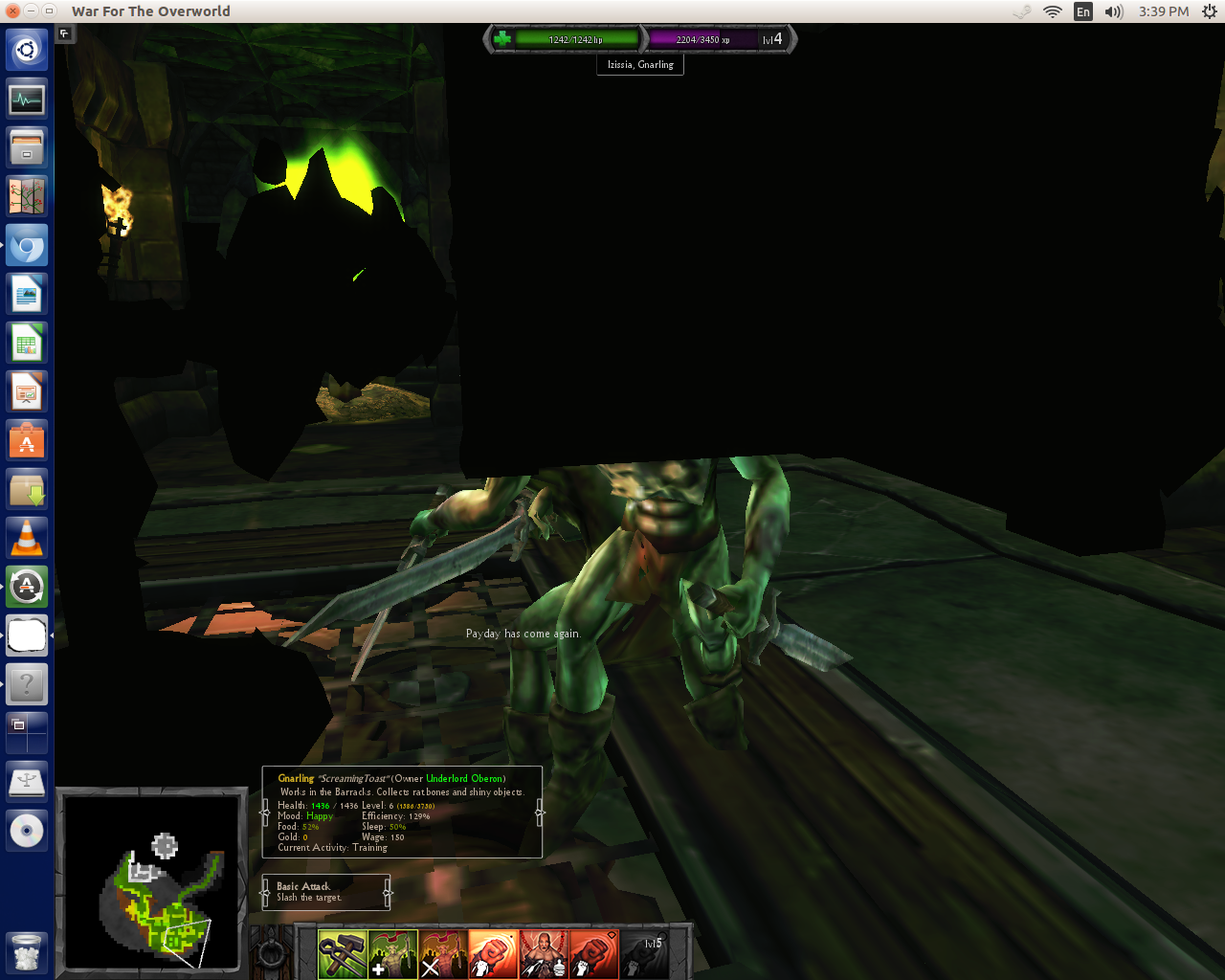 The next image shows you the minions look fine and the enemies seem to show fine when I could see them.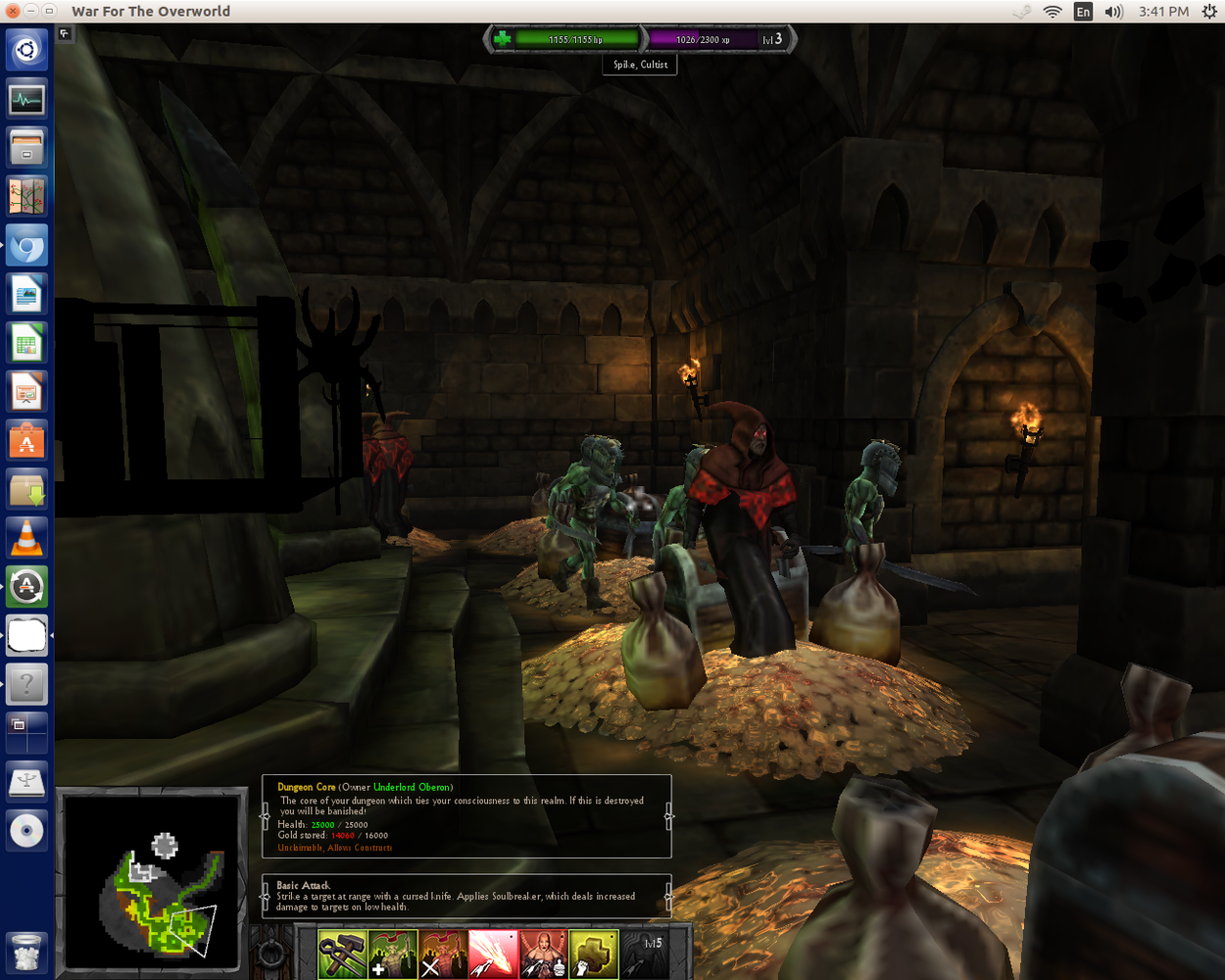 Next is a Archive room at bottom, right is training room and top left is the tavern. Each room has minions in them.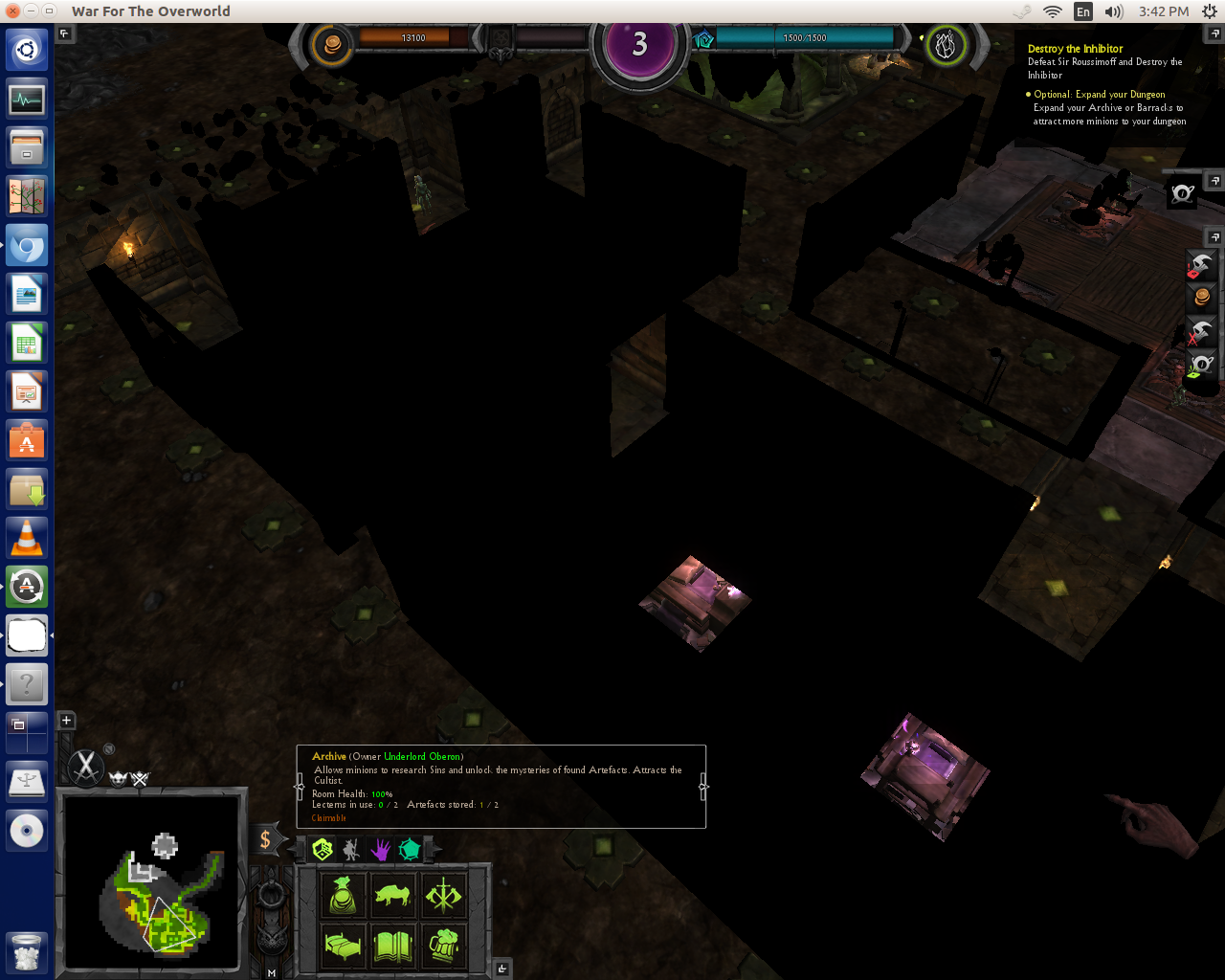 When over the enemy zone, it's all black. When I highlight the door, you can see it highlights correctly. But when I send all my minions in to fight, I can't see them in the darkness (black areas) and I can't tell whats happening at all. :-(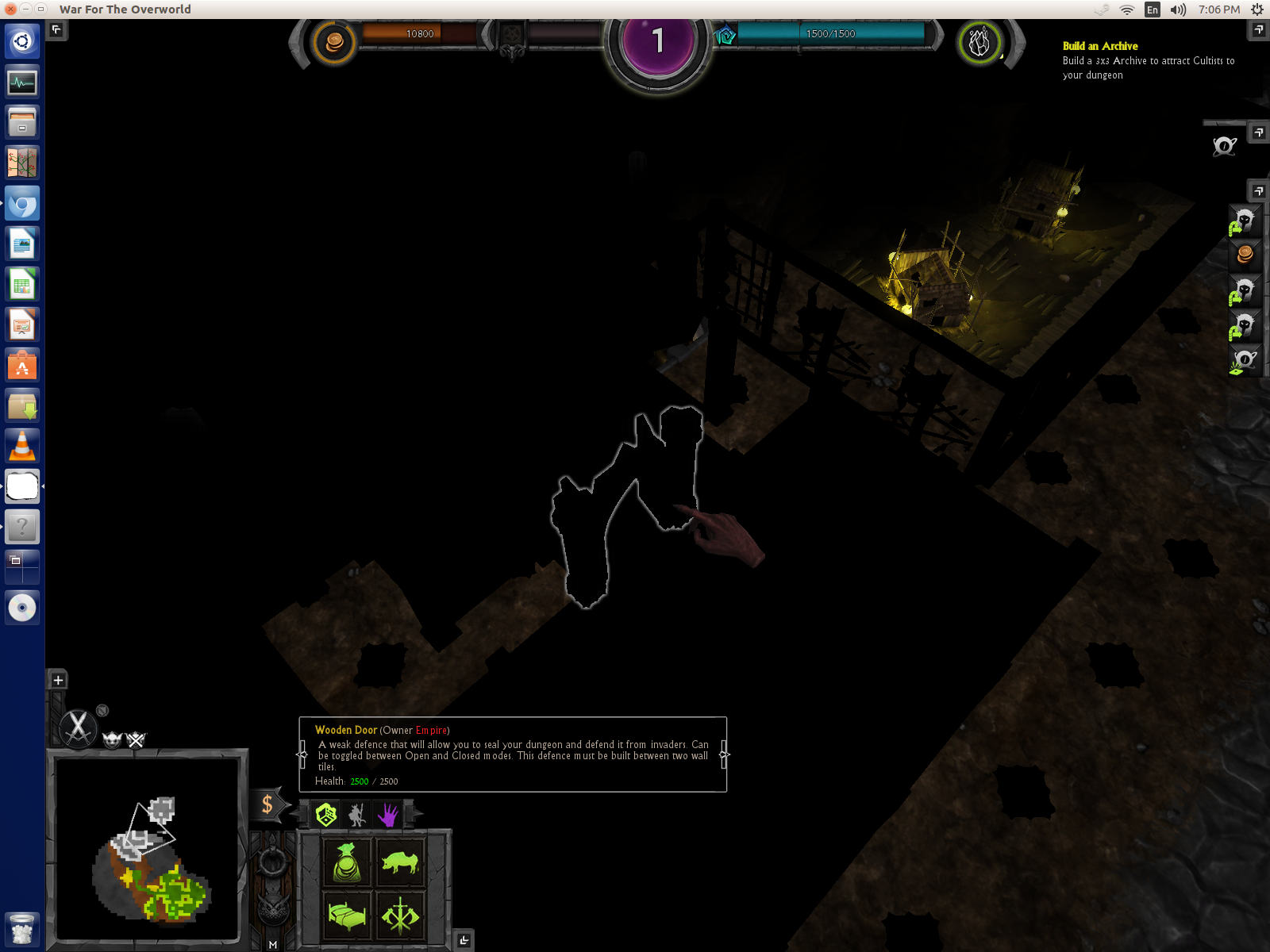 Finally, when I exit the game back to main menu, the objects there are also black as well... even though in the beginning of the game start up, the objects were fine. (shown below.)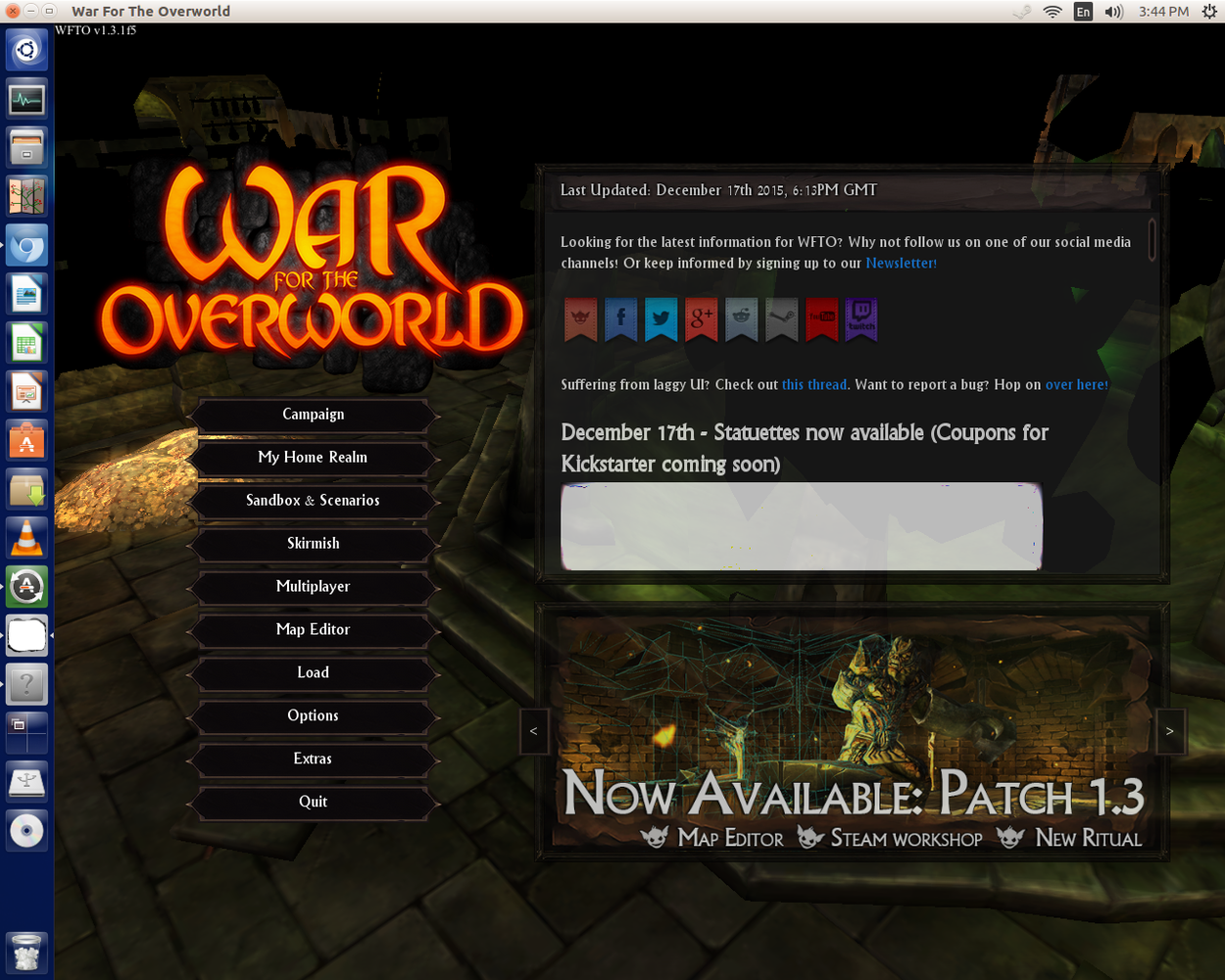 As the final example. I took all the settings and changed them up to see if anything would make it better. Shading and lighting seems to be working fine though so I'm not sure whats happening here. Here is a screen shot of the lowest settings I'm guessing are possible.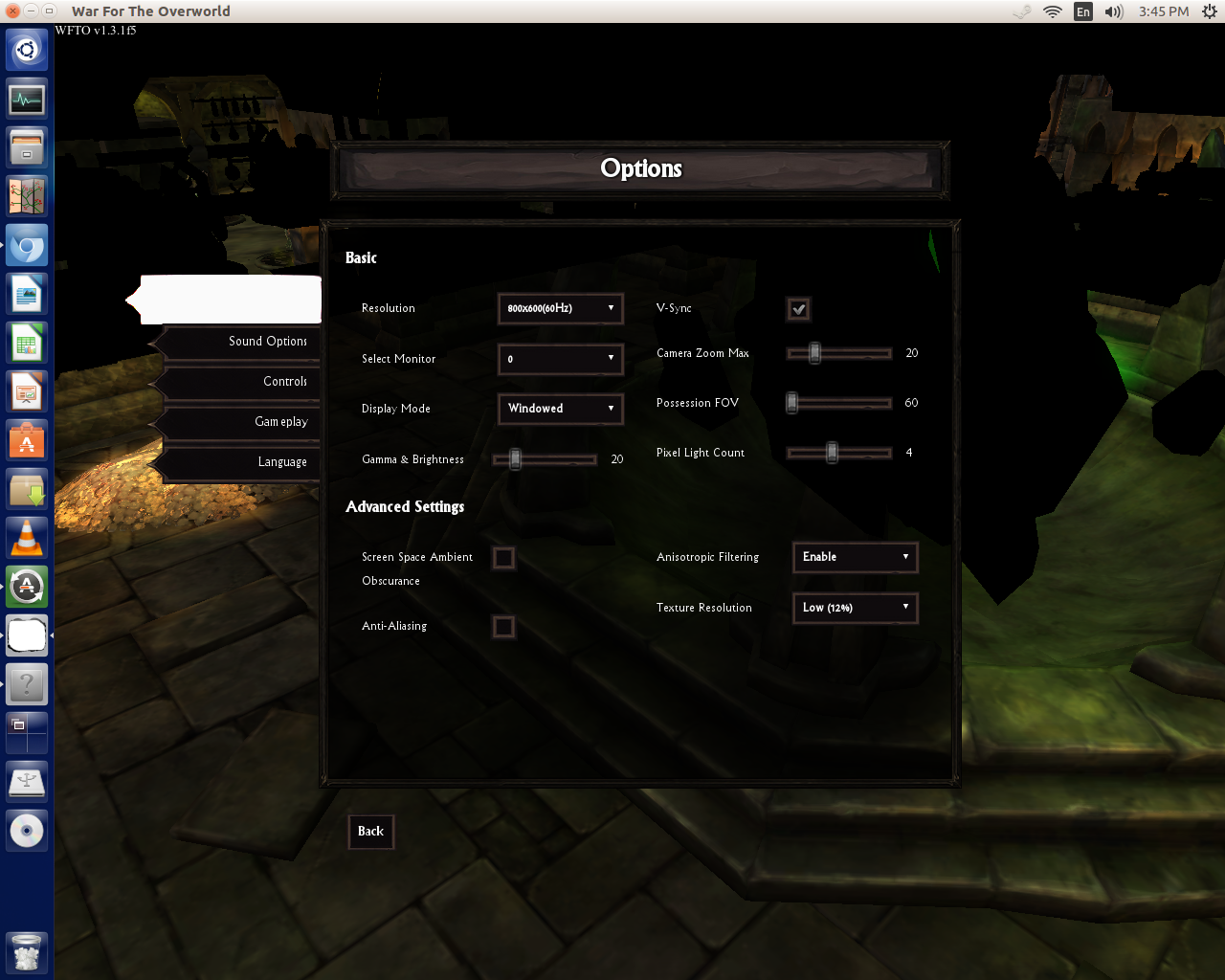 Also note the above image. The words on the left for what menu you're in... it's white! which looks like that even on the initial start up of game. When switching between menus, the current side menu thing lights up white too. I even notice some other menu things you choose are white in other places in the main menu.
output log: I'm not sure if this matters. I have the files though if needed.
I hope this is enough information to help you guys out. let me know if you need anything. Can't wait to get around to playing the game.
PS: (I'm not a linux pro. My brother is more than I and he tried to find and install a newer graphics driver in linux and it failed. He says it's really hard to fix/update graphic drivers in linux. Right now I'm using what ever open source driver installed with this Ubuntu package.
Game Version:
Steam Public