Error in Level Progression indicator for Heart of Gold
updated

Completed - Resolved
The menu screen for single player campaigns displays an incorrect progression level for Heart of Gold. I completed Heart of Gold before patch 2.0, but the progress indicator only shows 50% completion. I haven't rechecked the other progression indicators, but the values for the other five indicators seem plausible.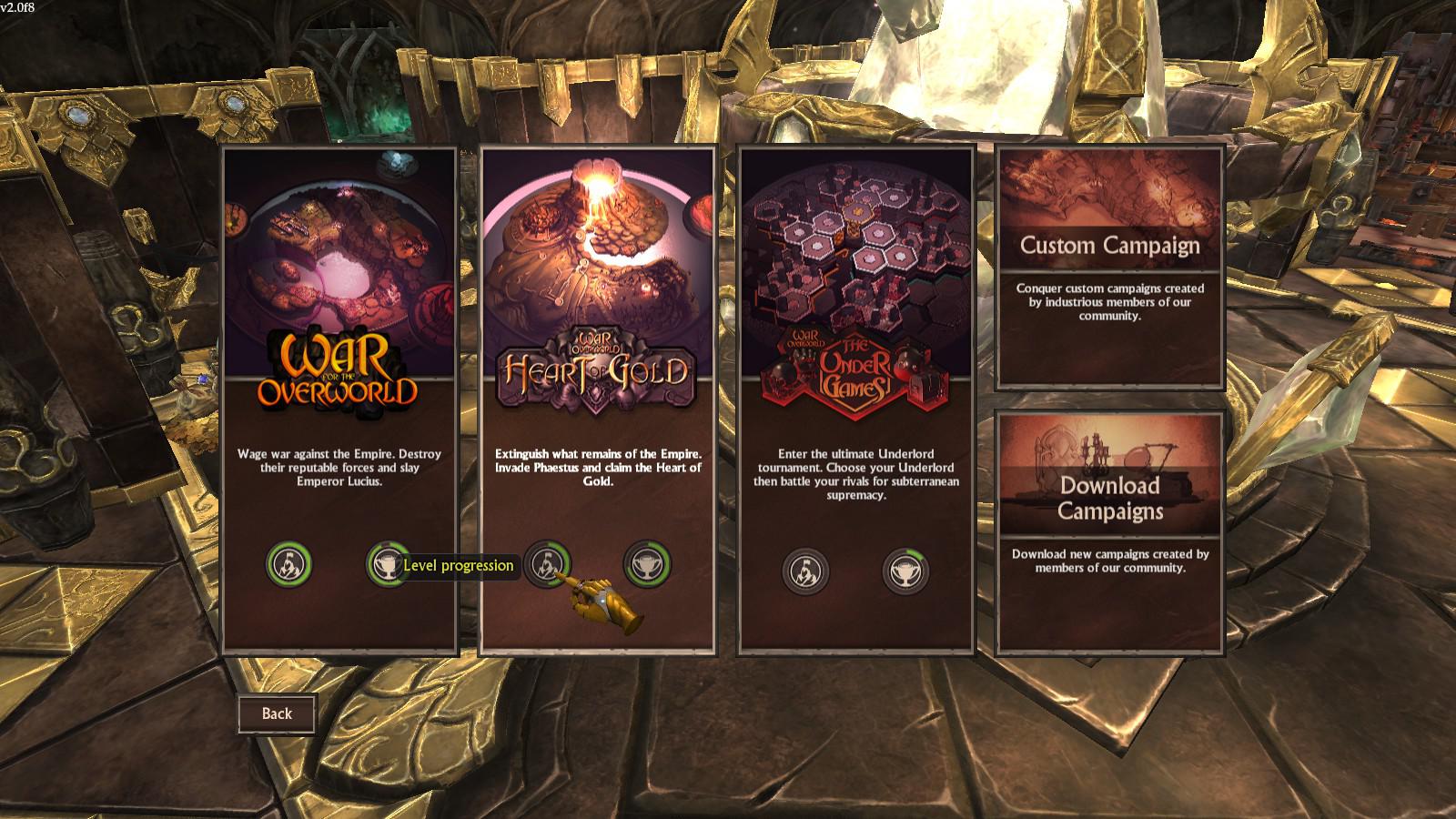 OS: Windows
Version: 7
64 Bit
Ram: 8.00 GB
CPU: Intel core i3 CPU @2.30 Gh
GPU: GeForce 610M
WFTO Build: 2.0 (current build as of 25 April 2018)
Game Version:
Steam Public
How would you rate the customer service you received?
Satisfaction mark by JVC 5 years ago
Two months to fix a trivial issue and an initial response assuming that the customer is in error. Cian apparently also ignored that several others had also reported the same error on the steam forums. But I guess it is easier to believe that the customer is incompetent.
Add a comment about quality of support you received (optional):