Bug

I want to unlock the achievement "More Money Than God". That's why I care about the mined amount.
I mined more than 500,000 golds in the game without interrupting. But, the value of "Gold mined so far" increased only 32,457. Is the amount of gold mined added correctly?
I know that this console is not officially released. But this is the only way I can confirm the amount of gold mined.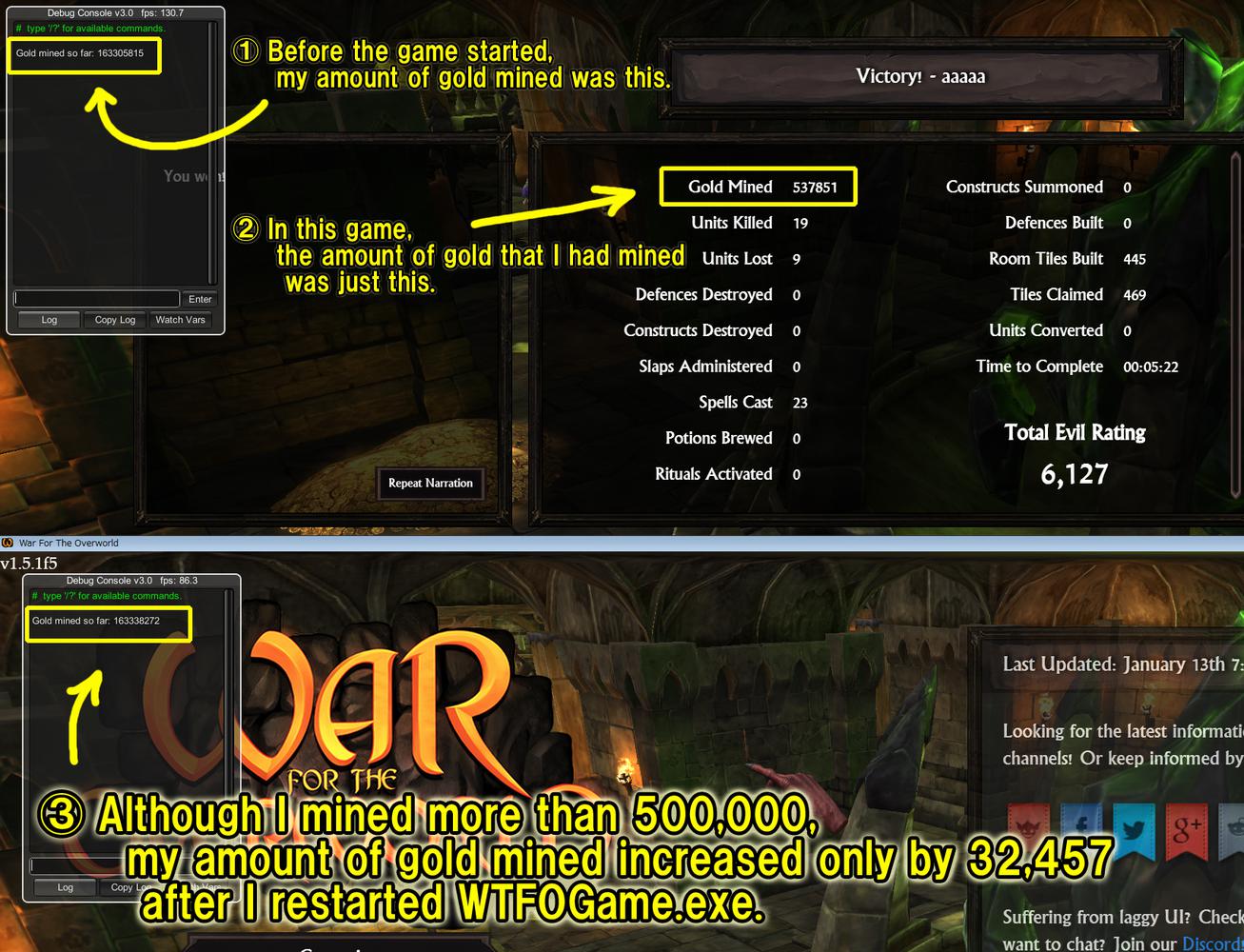 Thank you and best regards.

Game Version:
Steam Public