Bug

Behemoth has two similar abilities. I suppose both of these abilities are healing his health.
Relentless: Regenerate health over time.
Regenerative Tissue: Out-of-combat healing.
What is the difference between these abilities? His health seems to be healed about 50 points per second whether he is combating or not.
[in-combat]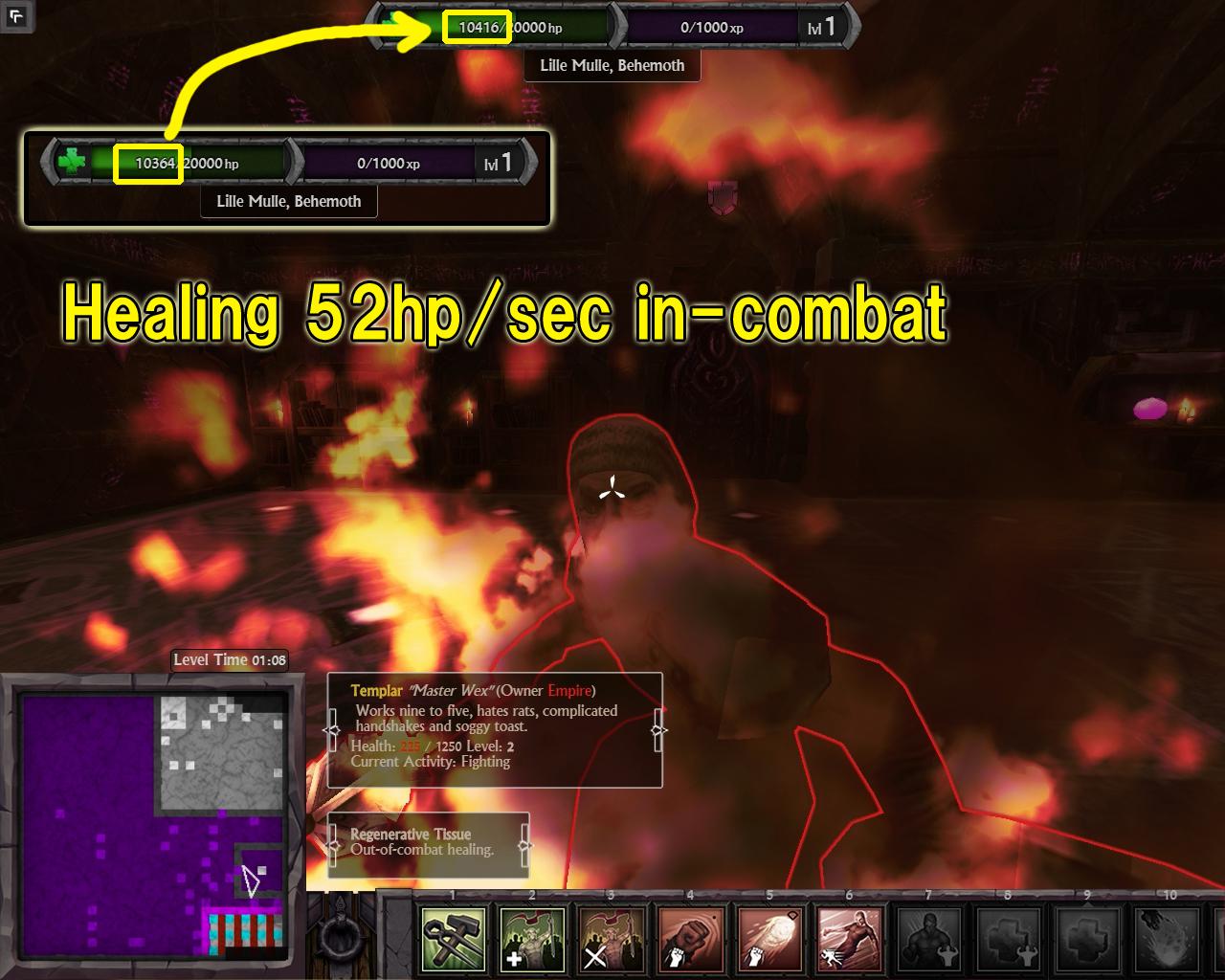 [out-of-combat]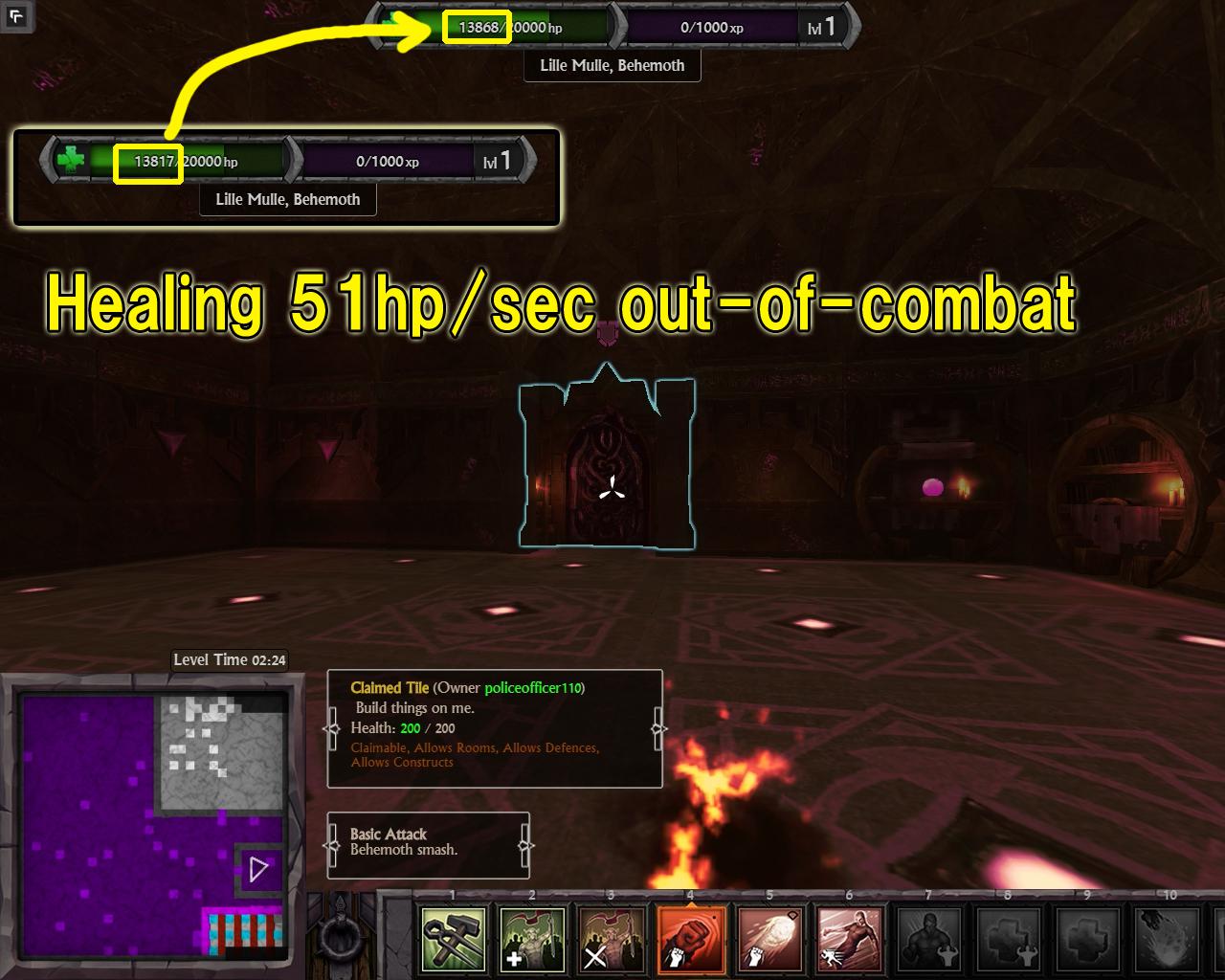 Thank you and best regards.

Game Version:
Steam Public